Meet The Project:
Our City is Changing
We need a new journalism and digital media for a new emerging San Antonio. In the past two decades, San Antonio has transformed itself into a world-class culinary, art, and cultural destination. San Antonio is so much more than the River-Walk and The Alamo. This city is full of brilliant minds with diverse backgrounds who strive to create, collaborate, and educate others about what our city really has to offer, beyond what can be found on Yelp. The Down Market (www.thedownmarket.net) , does exactly that.
Join The Down Market on an epic journey to power a new media that reflects San Antonio and the surrounding cities of Austin, Houston, and Dallas' true diversity. As our country's demographics shift, we also need to change the way we talk about ourselves.
Explore With Us.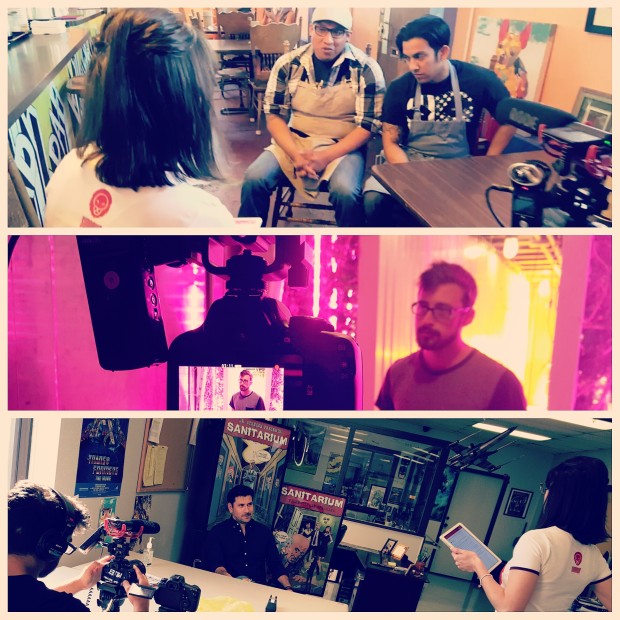 The past few months a very small team have been working nonstop creating content. We have created original videos which some of you have seen called The Culture + Creative series that touches only the surface of what this great city has to offer.
We have essays, studies, articles, podcasts, graphics & animation coming. But we need more support, we need more resources, we need more video equipment and we need to hire more reporters, producers, editors, multimedia journalists, cinematographers, and writers to give a true depiction of the new emerging Creative Class of San Antonio, Texas.
Your donation will help us connect you to stories about your city and reporting with the honest and uncomfortable conversations we should be having to grow as a community.
 Planned Impact
Give anything you can, every dollar counts in creating a new digital platform that is created for the people by the people.
The Down Market Stories, Series & Categories ::
As The Down Market grows, here are a small sample and description of the kinds of stories and documentary news we want to share, unique to San Antonio, Austin, Dallas, etc. The Culture + Creative series, Watch it below – and help us tell these stories.
THE CULTURE + CREATIVE series :

A guide through the modern culture of the creative. A digital media series showcasing the creative wealth of collaboration, experience, and community in San Antonio, Texas.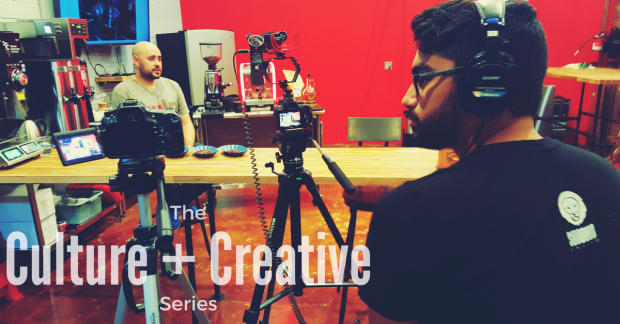 THE COMMON STREAM (studio) series:

Focused on expertly curating the best of the best in music and engaging youth in social conversations. weekly playlist of New, Indie, or rediscovered Music found on social media. exclusive performances. And interviews with local musicians who explain their complex relationships with music, life experience, and the music industry in Texas. Music Venue analysis and performance reviews by those who matter… the fans.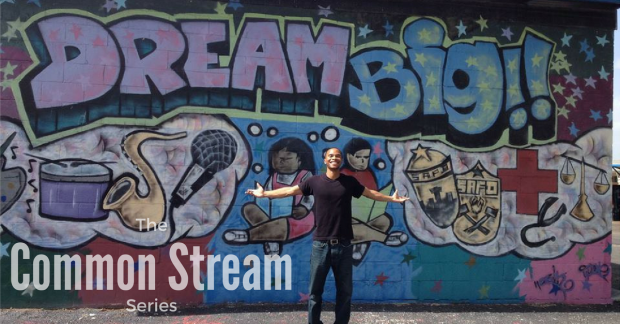 THE CHANNEL 3 (studio) series:

With daily news, entertaining reviews of the latest games, movies and comics, join The Down Market team as they explore the state of play, innovation and technology of San Antonio's tech and film scene with live feed interviews and in depth commentary of today's pop-culture landscape. Behind the scenes look at Alamo City Comic Con, The Alamo City Film Festival, and PAX South etc.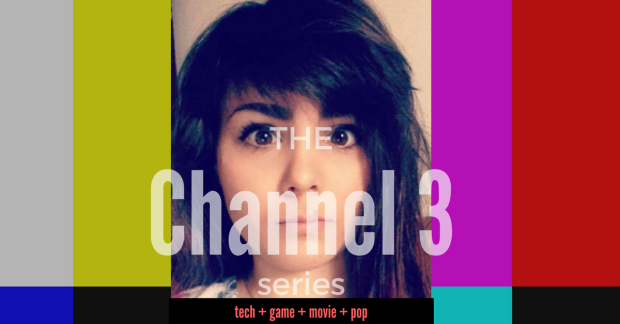 THE ORCHARD (Limited) series:

The series navigates through local Farmer's markets in Texas. A journey of biodiversity in food, health, and kinship. Live feed interviews and in depth commentary of San Antonio's food producers, and the local businesses that sustain our local, organic, and healthy living.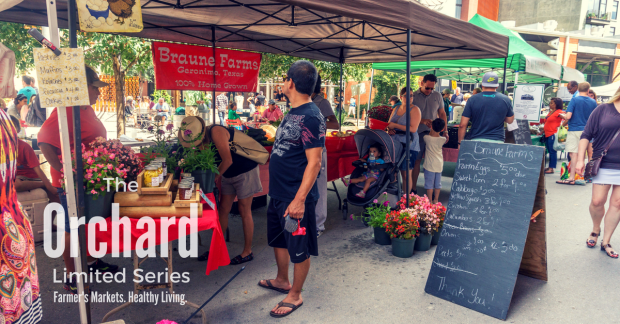 GOD_i (Limited) series:

GOD_i documentary series is a journey of multiple perspectives and in-depth analysis on the state of religion and spirituality with young adults and the growing divide of religion in politics. If there are religious freedoms, it is the responsibility of the free to create social solutions that reflect the issues on civil, women, and gay rights. Our exploration will resist the sensationalism of religion in politics in favor of the meaningful conversation of what has bonded us together for centuries, religion and community.
THE LOCAL TRADE (Limited) series:

Ideas, Conversations, and Coffee + Lattes. These are the traits and trades of every business scene around the world from blue collar to the board room. The Down Market's influential videos from expert speakers on education, business, science, tech, politics and creativity with a cup of coffee in hand, sit down with us at our favorite Coffee Houses in San Antonio. Only allowed 3 mins to talk to stir your curiosity, with live feed Q&A and behind the scenes commentary with The Down Market staff.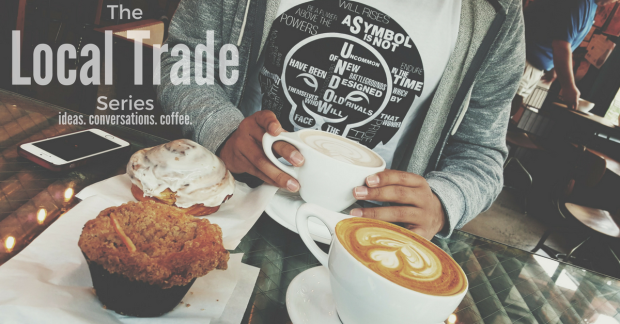 Go Voto Go! (Limited) series:

Universities, young adults, and diverse communities' commentary on the 2016 election and beyond the vote. When big-name media outlets post headlines and share sound bites that bait you into debates, The Down Market will encourage the city to have real conversations about real issues.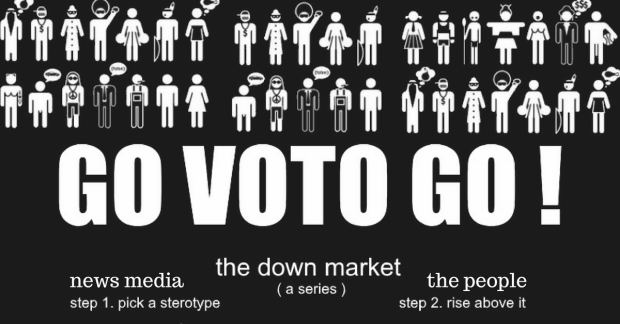 What We Need From You
We are so confident in the compelling stories that our participants and our small crew of creatives have shared and will share, that with your contributions, we can continue to make beautiful film vignettes that will help attract private investors and grants to our work, and continue to fund the development of our custom website.
The more you invest, the more stories we can feature in this work. We hope you can see the power of your investment!
With your support, we'll be able to put the money towards the following:
Trademarks, Licenses & Other Permit Fees
Much-needed Audio & Film Equipment — Cameras, Audio Hardware, Visual software, Web Hosting, etc.
Marketing Materials — Signs, Merchandise, Physical & Digital Advertising
Research & Development — Reporting Staff, Podcast, Animation, Studio Production, etc.

Anything over our initial monetary goals will go towards our stretch goal:  "Shows + Research & Development Fund." Our ultimate dream is to develop a creative studio allowing us to develop stories, create events and a sustainable digital platform for the communities of San Antonio and every area of the state of Texas to stay informed and united.
Our goal is to raise $6,000 with this campaign.
For each event, person, or organization we feature, the cost breakdown is $1500 for the film and editing crew.
Our stretch goal for filming is to raise an additional $15,000 so we can feature more citizens, and organizations.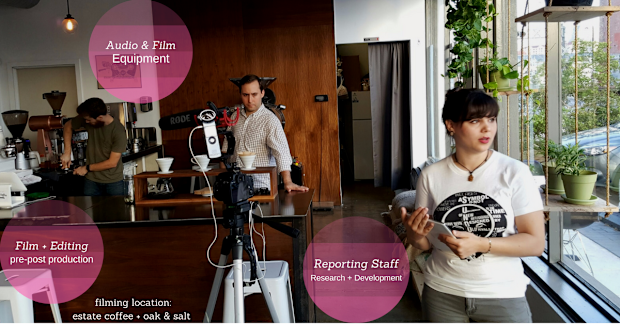 Work has already begun creating new stories and series, funded out of our own pockets with support from friends and family. While we have been able to fuel the start-up on sheer passion, we need your investment to see it through. We have an amazing team just waiting to dive in and create an artful and beautiful tribute to this unique city of saints.
If you're not able to contribute, don't worry! Just share our story with your friends and spread the good word!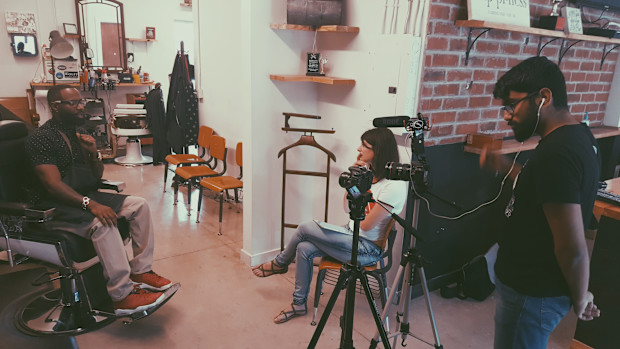 The Goods + Perks
Here's what you'll get in exchange:
You're changing the media. The Down Market isn't funded by the same old massive media companies and local media affiliates that have steered the news for decades. It's funded by people like you. That means we're free to tell stories that everyone else is ignoring. We're not here to represent advertisers or corporations – we are here to represent you and the urban creatives, small business, innovators and only brand advertisers who want to collaborate and help the community of Downtown San Antonio and its surrounding areas.
You're changing society, too.The journalism and authentic local digital media content from The Down Market is going to showcase the innovation, culture and creative journey many people around the state of Texas know San Antonio to be but also content that places a spotlight on honest, illuminating, and sometimes uncomfortable dialogues. Giving people the opportunity to think differently about issues, and when they do, we'll make sure local leaders, politicians, and big business take notice.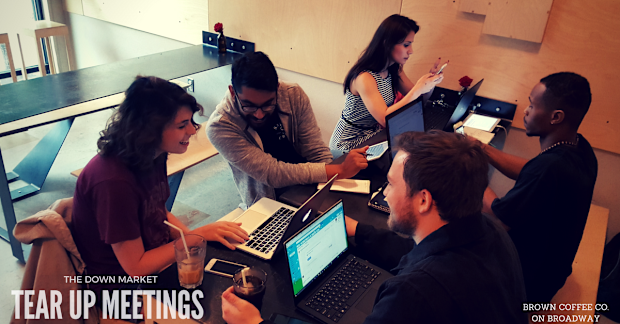 You're a lifetime member of The Down Market. As a backer, you'll have a standing invitation to our events – both digital and in the real world – and we'll give you a sneak peek of the interviews, films, and stories we have in the works. Throughout the crowdfunding campaign and beyond, we'll also give you ways to get involved and spread the word.
You'll get access to rewards and gifts to show off your support. Get The Down Market gear and access to other exclusive content.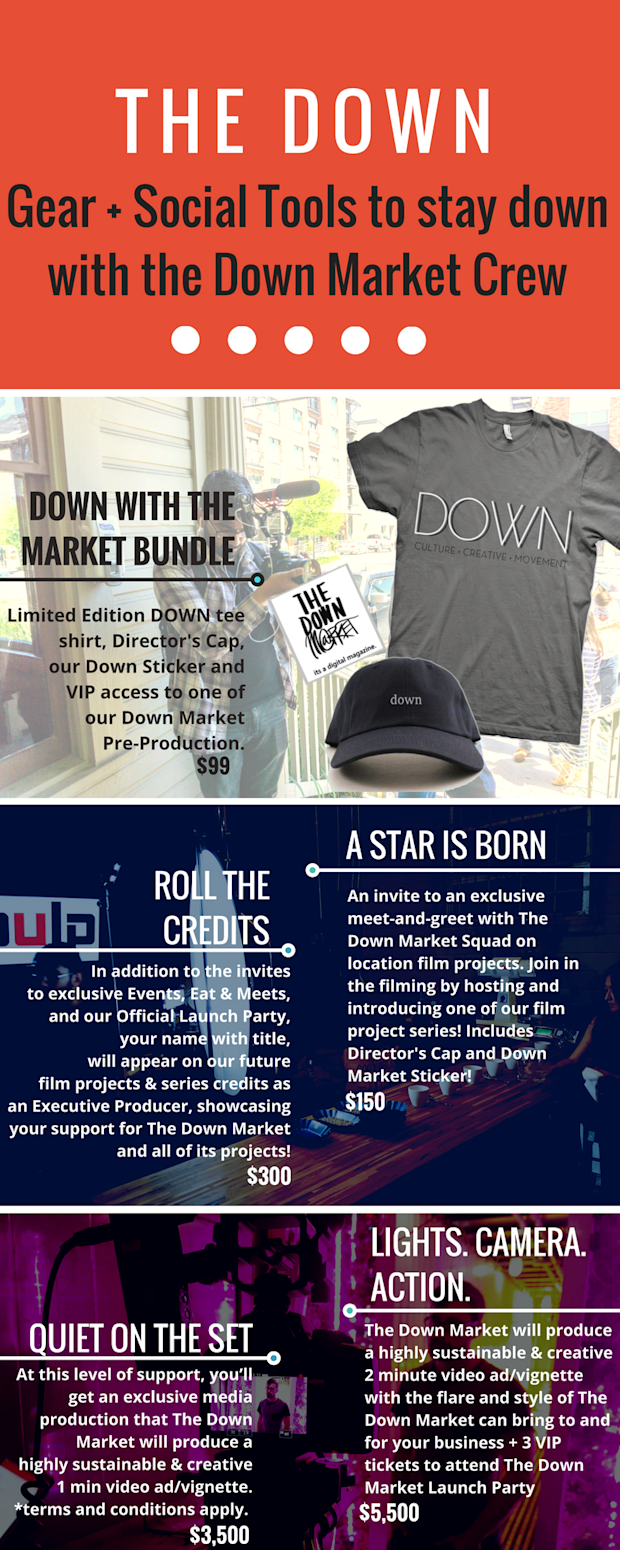 Your pledge gains exclusive access to Special Events, Eat & Meets and Our Official Launch Party of Spring 2017 season.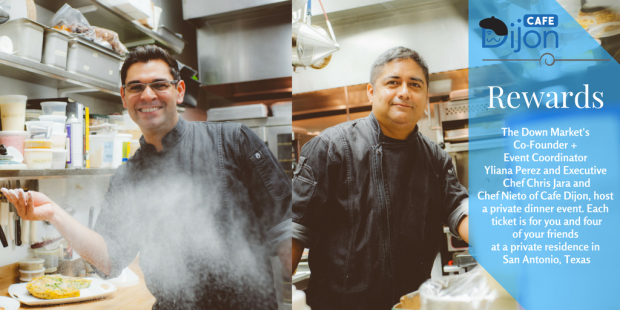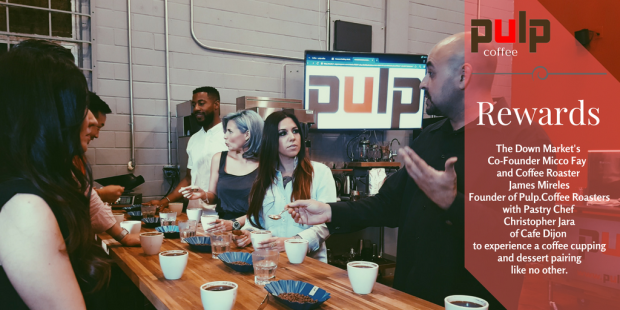 MEET THE TEAM

Jack of all trades and master of disguise.. not really.
Created Sundown United, an apparel brand. Created The Down Market, the media startup.
Jael believes we need a media that lives at the intersection of culture, innovation, and identity in a multicultural Texas. What you see presently and in the future of the down market, he either created it or helped cultivate the idea.

Drawing across the spectrum of professional landscapes, Micco comes from a blend of Operations Management from his event planning company, problem solving as a project manager and consultant in Austin's world renown technology scene, and a way with words as a writer for The Down Market.  Micco has supported The Down Market from its beginning and joined the team early on, wanting to contribute to the cultural movement espoused by the company and invest in the unique delivery of content using transmedia and experiential methodologies.  You can find Micco's work for The Down Market in written articles covering music/politics/social/issues/festivals, running operations for The Down Market special events, or just experiencing The Down Market as whole where he continues to provide consulting and direction on the company itself.

As the team's residential downtowner, Yliana Perez, brings to the team her love of culture, food, and event planning. On any given night you can find her in attending events throughout the city that she's called home for almost two decades.  Her time spent overseas in Europe and Africa brings to the table a world perspective and a desire to expand the cultural dynamic of San Antonio, whether it be through her contribution to The Culture + Creative Series or one of the many fabulous events The Down Market has put on. As the team's Event Planner, Yliana's passion lies in supporting local businesses by bringing together local creatives and entrepreneurs while exposing the San Antonio culture to a community that reflects its ever growing diversity.
Down Market Contributors

Wylie Kuykendall

David Perez

Georgette Lockwood

Milton Hamilton

Ellen Kidwell

Anjelika Burkhart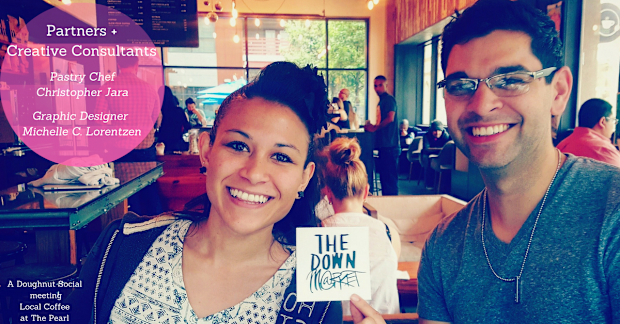 Our film team has worked collectively on multiple projects from big budget events to music videos and independent work around the city of San Antonio, Austin, Dallas and the rest of the state of Texas. I will continue to donate my time as director, but we'll need your contributions to support our team.
Bottom line?
The more you invest, the more stories we can feature in this work. We hope you can see the power of your investment!
Local Team Ups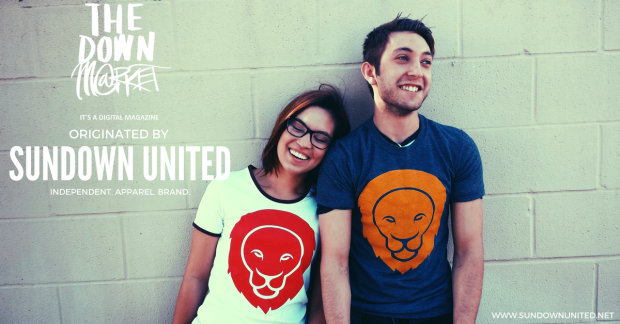 The Down Market project, first originated and is powered by Sundown United Independent Brand.  The independent brand provides urban/street gear and other helpful resources when needed to the crew of The Down Market team and contributors. Since its start in Dallas, Texas in 2011, Sundown United has always promoted the idea of unity and social change, creating apparel promoting pride in oneself and their community, courage for those who seek it. Sundown United's goal is to become the premier apparel for the culture creative individual and the social positive brand for the people of Texas and Nationwide.
Risks & Challenges
We can not revolutionize the media in the cities of Texas without your help.
Our city of San Antonio, Texas specifically, is experiencing a seismic shift in our very identity, and the root of that change comes from three key components; technology, community, and culture. Each one is trying to find an identity that can have a lasting and true relationship with the people of San Antonio, the surrounding areas of Texas, and nationwide.
There are too many artists, innovators, activist, small businesses, too many voters – too many people – whose stories are not being told. And, too often, when the stories are told, they lack the necessary nuance and context.
So…what if we don't reach our fundraising goal?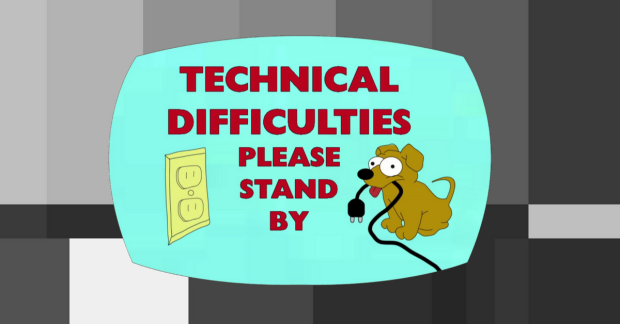 The power and beauty of The Down Market is that the project can evolve organically to fit within the budget available to us, because its created by the people not a brand conglomerate with share holders to answer too with their own agendas. Whether or not it can become the masterpiece we have designed is up to you, the people and your support. Should we fall short of our campaign goal, we will scale back the number of film vignettes, project series and articles we start with, and hope that a larger body of work will help us to secure grants and private funding. Regardless of money, we will continue to create meet up socials and workshops to find the stories that our important to you, blog and write thought provoking articles, make photo essays, and record live feeds of stories and events even as a labor of love to the city of saints and find ways to continue to bring more stories from all around Texas of it's true strength of diversity, that only The Down Market: Digital Magazine can.
Other Ways You Can Help!
Some people just can't contribute, we understand but that doesn't mean they can't help:
Share this campaign on all your social feeds. Tag your posts #thedownmarket so we can find you and show our thanks.
There is a power in numbers. If you can't contribute financially, approach any organizations, businesses, our community leaders in the San Antonio area that you are affiliated with and tell them about our project.
Testimonials